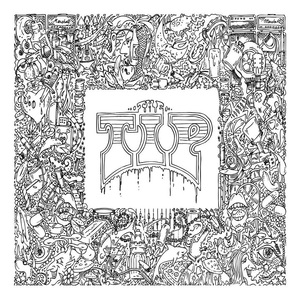 The seeds of The TIP were sown when Nashville Rock n' Roll party boys the Carl Brothers, Benny and Dixie, began jamming with local guitarist Ricky Dover Jr during the winter of 2013. The bluesy vocals, harmonica and guitar of Benny Carl along with the pounding rhythm of Dixie Carl drumming found a perfect match with Ricky Dover Jr's swanky guitar bends.

The TIP officially sprouted in the spring of 2014. By June the band were playing their first show at legendary Atlanta strip-club The Claremont Lounge with an independently released four song, "Killin' It Wasted EP" already under their belts. Then in November of the same year the band went on an East Coast / Mid West tour with Hollywood's Hammered Satin (Burger Records).
01 Welcome To The Night
02 All I Need
03 Outta Control
04 L've Me E'ry Woman
05 Ride Tonight
06 Favorite Sin
07 Double Fistin'
08 Don't Want It
09 Rock N' Roll Man
10 More, More, More
11 Last Joint
Password: Plotn08
Download album from UseNet -14 Days Free Access !
The TIP – The TIP 2015
More than 800 TB of files are available. Usenet was developed before the Internet and is made up of over 60,000 discussion forums (Newsgroups) on any conceivable topic, in which opinions and files (e.g. videos, MP3s, software, games and erotic contents) can be exchanged.

| | | | |
| --- | --- | --- | --- |
| Buy mp3 or CD | | or | |