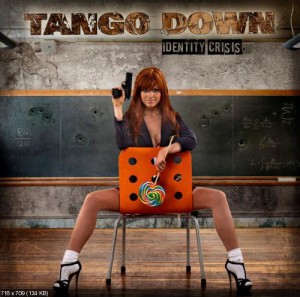 TANGO DOWN,delivers a 10 song opus of edgy guitars & lead vocals that are unrivalled by most & found in few.Due to the mega talent of vocalist David Reece (Formerly of Accept) wrap this all up with tight,stellar production and a wall of Arena Guitars!
01. Crying To Me
02. Alone
03. Dream Child
04. Blame…
05. Corners Of My Mind
06. Enlighten Me
07. Back To Life
08. Hearts Catch Fire
09. Calling Out
10. Magic Pudding
Band:
David Reece – vocals
Scott 'Rif' Miller – lead guitar and backing vocals
Chris Konys – bass and backing vocals
Keith 'Bam Bam' Michaels – drums and percussion
Additional Musicians:
Erik Johnson – rhythm guitar (8) and backing vocals
Password: Plotn08
Download album from UseNet -14 Days Free Access !
Tango Down – Identity Crisis (2012)
More than 800 TB of files are available. Usenet was developed before the Internet and is made up of over 60,000 discussion forums (Newsgroups) on any conceivable topic, in which opinions and files (e.g. videos, MP3s, software, games and erotic contents) can be exchanged.

| | | | |
| --- | --- | --- | --- |
| Buy mp3 or CD | | or | |