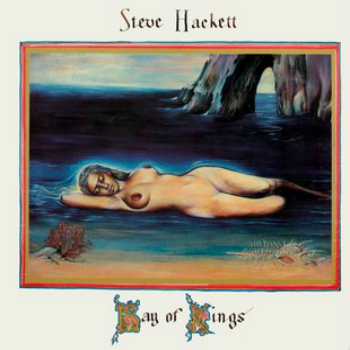 Band: Steve Hackett
Album: Bay Of Kings
Style: Progressive Rock, Symphonic Prog
Year: 1983
Bitrate: 320 kbps
Archive: 114 Mb
Country: UK
Tracklist:
01. Bay Of Kings
02. The Journey
03. Kim
04. Marigold
05. St Elmo's Fire
06. Petropolis
07. Second Chance
08. Cast Adrift
09. Horizons
10. Black Light
11. The Barren Land
12. Calmaria
13. Time Lapse At Milton Keynes
14. Tales Of The Riverbank
15. Skye Boat Song
Download:
Pass: music
Download album from UseNet -14 Days Free Access !
Steve Hackett – Bay Of Kings (1983)
More than 800 TB of files are available. Usenet was developed before the Internet and is made up of over 60,000 discussion forums (Newsgroups) on any conceivable topic, in which opinions and files (e.g. videos, MP3s, software, games and erotic contents) can be exchanged.

| | | | |
| --- | --- | --- | --- |
| Buy mp3 or CD | | or | |