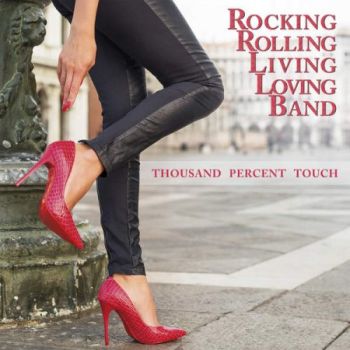 Artist: Rocking Rolling Living Loving Band
Album: Thousand Percent Touch
Country: Finland
Genre: Classic / Hard / Blues Rock
01. Thousand Percent Female
02. Your Name Must Be Love
03. High Mountain
04. RocknRolla Stumbler
05. Guess They Call It Love
06. Silver And Gold
07. Balls And Chains
08. Tell Me Star
09. Angel Touch
10. Into Her Eyes
11. Dancer
12. RocknRoll Spell
Download album from UseNet -14 Days Free Access !
Rocking Rolling Living Loving Band – Thousand Percent Touch 2016
More than 800 TB of files are available. Usenet was developed before the Internet and is made up of over 60,000 discussion forums (Newsgroups) on any conceivable topic, in which opinions and files (e.g. videos, MP3s, software, games and erotic contents) can be exchanged.

| | | | |
| --- | --- | --- | --- |
| Buy mp3 or CD | | or | |