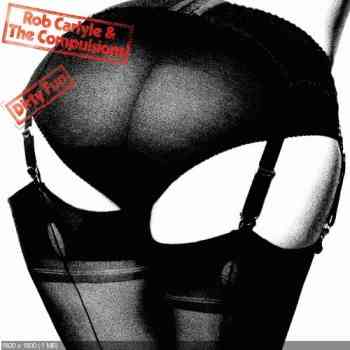 Rob Carlyle fronts the Compulsions, which features guitarist Richard Fortus and drummer Frank Ferrer, both of whom have high profile "other" gigs in Guns N' Roses, among their ranks, along with Hanoi Rocks bassist Sami Yaffa. The singer has gone on record to declare that working with band members who are already committed elsewhere in such a big band is a "real struggle."
This statement shouldn't shock anyone, but it's not for the reasons that you might initially think. Put simply, their time is limited, since GN'R is a demanding gig. They are not demanding people.
01. Hellbound Babies
02. Silly Little Woman
03. Evil Bastards
04. Lucky
05. House of Rock
06. Long Tall Sally
07. The Feel
08. I Still Got the Hots for You, Baby
09. Stay Eazy
10. Buzz Awhile
Line Up:
Rob Carlyle – lead vocal
Frank Ferrer – drums (GUNS N' ROSES)
Richard Fortus – guitar
Sami Yaffa – bass (HANOI ROCKS, NEW YORK DOLLS)
Password: Plotn08
Download album from UseNet -14 Days Free Access !
Rob Carlyle & The Compulsions – Dirty Fun – 2015
More than 800 TB of files are available. Usenet was developed before the Internet and is made up of over 60,000 discussion forums (Newsgroups) on any conceivable topic, in which opinions and files (e.g. videos, MP3s, software, games and erotic contents) can be exchanged.

| | | | |
| --- | --- | --- | --- |
| Buy mp3 or CD | | or | |