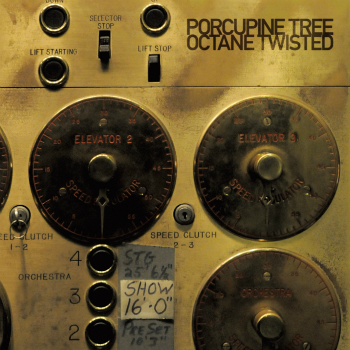 Band: Porcupine Tree
Album: Octane Twisted (Live)
Style: Progressive Rock
Year: 2012
Bitrate: 320 kbps
Archive: 296 Mb
Country: UK
Tracklist:
CD 1:
01. Occam's Razor
02. The Blind House
03. Great Expectations
04. Kneel and Disconnect
05. Drawing the Line
06. The Incident
07. Your Unpleasant Family
08. The Yellow Windows of the Evening Train
09. Time Flies
10. Degree Zero of Liberty
11. Octane Twisted
12. The Seance
13. Circle of Manias
14. I Drive the Hearse
CD 2:
01. Hatesong
02. Russia On Ice / The Pills I'm Taking
03. Stars Die
04. Bonnie The Cat
05. Even Less
06. Dislocated Day
07. Arriving Somewhere But Not Here
Download:
Pass: music
Download album from UseNet -14 Days Free Access !
Porcupine Tree – Octane Twisted (Live) (2012)
More than 800 TB of files are available. Usenet was developed before the Internet and is made up of over 60,000 discussion forums (Newsgroups) on any conceivable topic, in which opinions and files (e.g. videos, MP3s, software, games and erotic contents) can be exchanged.

| | | | |
| --- | --- | --- | --- |
| Buy mp3 or CD | | or | |