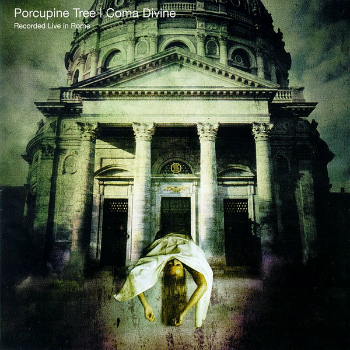 Band: Porcupine Tree
Album: Coma Divine (Live)
Style: Progressive Rock
Year: 1997
Bitrate: 320 kbps
Archive: 255 Mb
Country: UK
Tracklist:
CD 1:
01. Bornlivedieintro
02. Signify
03. Waiting Phase One
04. Waiting Phase Two
05. The Sky Moves Sideways
06. Dislocated Day
07. The Sleep Of No Dreaming
08. Moonloop
CD 2:
01. Up The Downstair
02. The Moon Touches Your Shoulder
03. Always Never
04. IS…NOT
05. Radioactive Toy
06. Not Beautiful Anymore
Download:
Pass: music
Download album from UseNet -14 Days Free Access !
Porcupine Tree – Coma Divine (Live) (1997)
More than 800 TB of files are available. Usenet was developed before the Internet and is made up of over 60,000 discussion forums (Newsgroups) on any conceivable topic, in which opinions and files (e.g. videos, MP3s, software, games and erotic contents) can be exchanged.

| | | | |
| --- | --- | --- | --- |
| Buy mp3 or CD | | or | |