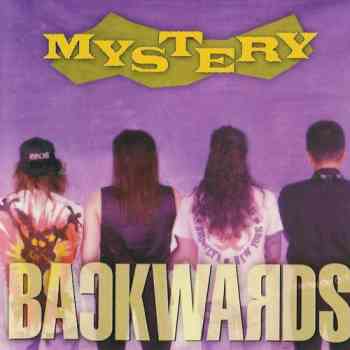 Phantastic CD, as fas as I am concerned ! It has everything I want to hear in Melodic Hardrock. Great tunes, guitars, keys, a ballad here and there. Just listen to the power ballad "You and I". Wow !! Other outstanding tracks are "No more Tears" and "Time". Highly recommended !
01. Runaway
02. Burnin' Up
03. Call Of The Whale
04. Paradise
05. Stranger
06. You And I
07. No More Tears
08. Talk To Me
09. Smile
10. Time
11. Everything To Me
12. Liquid Darkness
13. Sarajevo

Peter De Wint Vocals
Claude Cansse Guitar
Joris Holderbeke Bass
Chris De Brauwer Drums
Harry Hess Organ, Producer
Pete Lesperance Guitar, Producer
Karel Van Marcke Keyboards
H-Square Backing Vocals
Uploaded
Download album from UseNet -14 Days Free Access !
Mystery – Backwards (1994)
More than 800 TB of files are available. Usenet was developed before the Internet and is made up of over 60,000 discussion forums (Newsgroups) on any conceivable topic, in which opinions and files (e.g. videos, MP3s, software, games and erotic contents) can be exchanged.

| | | | |
| --- | --- | --- | --- |
| Buy mp3 or CD | | or | |