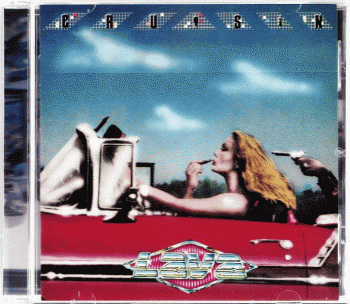 Norwegian AOR / West Coast combo LAVA is some kind of institution of these genres in Scandinavia, but it was not until the inclusion of awesome lead singer Egil Eldøen in 1982 that they become known all over Europe and Japan.
01 – Take Your Time
02 – Give It Up
03 – Sunday Morning
04 – Hideaway
05 – The Ratter
06 – Crusin'
07 – Easy Come Easy Go
08 – Sky Rocket
09 – Tears In You Eyes
Rolf Graf (bass, vocals)
Per Hillestad, Bruce Rasmussen (drums)
Marius Müller (guitar)
Svein Dag Hauge (guitar, backing vocals)
Geir Langslet (keyboards, backing vocals)
Per Kolstad (keyboards)
Sigurd Køhn (saxophone)
Jan Erik Aasland, Nina Askeland, Sidsel Endresen, Terje Bakke, Tor Vister (vocals)
Download album from UseNet -14 Days Free Access !
LAVA – Crusin' [remastered] (2015)
More than 800 TB of files are available. Usenet was developed before the Internet and is made up of over 60,000 discussion forums (Newsgroups) on any conceivable topic, in which opinions and files (e.g. videos, MP3s, software, games and erotic contents) can be exchanged.

| | | | |
| --- | --- | --- | --- |
| Buy mp3 or CD | | or | |