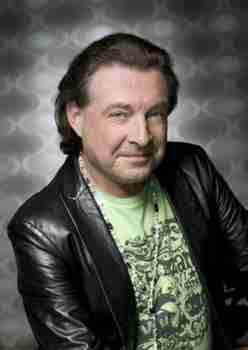 Great…
Country: Finland
Genre: Melodic Rock | Melodic Hard Rock
Years: 1986-1994
1986 – R.O.C.K. (320 kbps) – 00.39.39
1987 – The Spell (192 kbps) – 00.40.07
1987 – The Spell [Remastered 2007] (320 kbps) – 00.41.31
1994 – Sadness In Your Eyes (320 kbps) – 00.41.42
Kirill "Kirka" Babitzin (Lead Vocals)
Janne Louhivuori (Guitars)
Jarmo Nikku (Guitars)
Heikki Virtanen (Bass)
Harri Merilahti (Bass)
Kassu Halonen (Keyboards, Percussion, Backing Vocals)
Tatu Mannberg (Guitars)
Juha BjoRninen (Guitars)
Vesa Aaltonen (Drums, Percussion)
Keimo Hirvonen (Drums)
Kisu Jernstrom (Percussion, Backing Vocals)
Esa Kaartamo (Backing Vocals)
Download album from UseNet -14 Days Free Access !
Kirka – Collection 1986-1994 (4 CD), MP3
More than 800 TB of files are available. Usenet was developed before the Internet and is made up of over 60,000 discussion forums (Newsgroups) on any conceivable topic, in which opinions and files (e.g. videos, MP3s, software, games and erotic contents) can be exchanged.

| | | | |
| --- | --- | --- | --- |
| Buy mp3 or CD | | or | |