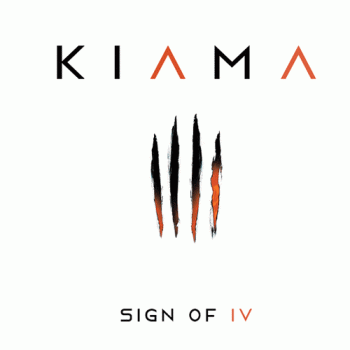 Formed about two years ago, KIAMA is the brainchild of Magenta's multi-instrumentalist Rob Reed whom are presenting their impressive debut "Sign Of IV".

01. Cold Black Heart
02. Tears
03. Muzzled
04. Slime
05. I Will Make It Up With You
06. To The Edge
07. Beautiful World
08. Slip Away
09. Free
Rob Reed (Magenta, Kompendium) – bass, keyboards
Andy Edwards (Robert Plant, IQ, Frost*) – drums
Luke Machin (Maschine, The Tangent) – guitars
Dylan Thompson (Shadow Of The Sun, The Reasoning) – vocals
thanks to Alan Jones
Download album from UseNet -14 Days Free Access !
KIAMA – Sign Of IV (2016)
More than 800 TB of files are available. Usenet was developed before the Internet and is made up of over 60,000 discussion forums (Newsgroups) on any conceivable topic, in which opinions and files (e.g. videos, MP3s, software, games and erotic contents) can be exchanged.

| | | | |
| --- | --- | --- | --- |
| Buy mp3 or CD | | or | |