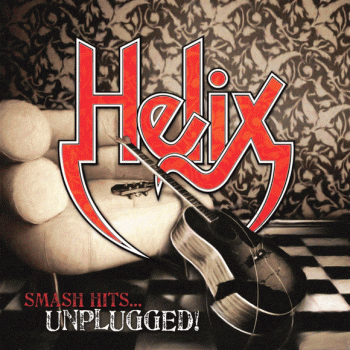 "Smash Hits… Unplugged!" was Canadian's Hard Rock institution HELIX first acoustic album ever appeared some years ago, now reissued 2016 by Perris Records as the original edition is pretty exhausted, and strangely, never was released by an American label before.

01 – Gimme Gimme Good Lovin'
02 – The Kids Are All Shakin'
03 – Heavy Metal Love
04 – That Day Is Gonna Come
05 – Dream On
06 – Deep Cuts The Knife
07 – Make Me Do (Anything You Want)
08 – Good To The Last Drop
09 – Wild In The Streets / No Rest For The Wicked
10 – Touch Of Magic
11 – Rock You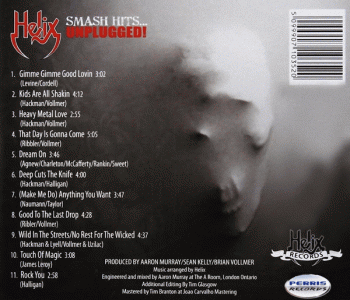 Brian Vollmer – vocals
Brent Doerner – guitar, mandolin, vocals
Daryl Gray – bass, keyboards, bodhran, harmonica
Greg Hinz – drums, percussion
Kaleb Duck – guitar, vocals
with:
Cheryl Lescom – backing vocals
Wendy Wright – fiddle
Sean Kelly – guitar, dobro, banjo
Download album from UseNet -14 Days Free Access !
HELIX – Smash Hits Unplugged [Perris Records reissue] (2016)
More than 800 TB of files are available. Usenet was developed before the Internet and is made up of over 60,000 discussion forums (Newsgroups) on any conceivable topic, in which opinions and files (e.g. videos, MP3s, software, games and erotic contents) can be exchanged.

| | | | |
| --- | --- | --- | --- |
| Buy mp3 or CD | | or | |