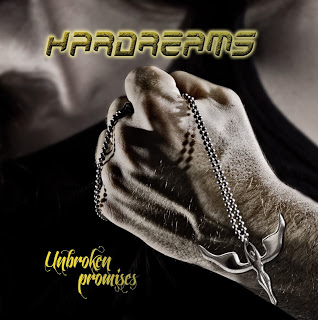 HARDREAMS a Hard Rock/AOR band was born in the middle of 2000 in Barcelona, Spain. They released "The Road Goes On…" on Perris Records in 2008, and recieved numerous rave reviews worldwide. The band has been featured in many issues of ROCKNATION newspaper and have a video on regular rotation on ROCKNATION TV. The band has appeared at the prestigious NEMELROCK FESTIVAL in Madrid & RIPOLLET ROCK in Barcelona. They have shared stage with artists such as BOB'S CATLEY (Magnum), VAUGHN (Tyketto), FIREHOUSE and JIM PETERIK (Survivor, Mecca, Pride of Lions).
1- Count On Me;
2- A High Mountain To Climb;
3- It's Only Love;
4- The War Is Over;
5- Woman In Black;
6- Now You Are Mine;
7- The Land Inside Our Souls;
8- Goin' Fast;
9- Unbroken Promises;
10- Cross The Line;
11- All And Now
Manu Esteve – Lead & Backing Vocals
David Aguera – Guitars
Sergi Segarra – Keyboards, Backing Vocals
Victor Muino – Bass
Sergio Hormigo – Drums
Password: Plotn08
Download album from UseNet -14 Days Free Access !
Hardreams – Unbroken Promises 2013
More than 800 TB of files are available. Usenet was developed before the Internet and is made up of over 60,000 discussion forums (Newsgroups) on any conceivable topic, in which opinions and files (e.g. videos, MP3s, software, games and erotic contents) can be exchanged.

| | | | |
| --- | --- | --- | --- |
| Buy mp3 or CD | | or | |