Graham Bonnet – the British rock singer and songwriter. He recorded and performed as a solo artist and as a member of several hard rock and heavy metal bands, including Rainbow, Michael Schenker Group, Alcatrazz, and Impellitteri.
1. Eyes of the World (Blackmore, Glover)
2. Over the Rainbow (intro)
3. Since You've Been Gone (Blackmore, Glover)
4. Love's No Friend (Blackmore, Glover)
5. All Night Long (Blackmore, Glover)
6. Desert Song (Schenker, Bonnet)
7. Keyboard Solo
8. Lost in Hollywood (Blackmore, Glover, Cozy Powell)
9. Long Live Rock'n'roll (Blackmore, Dio)
MICHAEL MEN BAND:
Vocal: Graham Bonnet
Guitar: Alexey Tumanov, Anatoly Evseev
Bass: Michael Men
Keyboards: Dmitry Kuznetsov
Drums: Maksim Khoroshaev
Backing Vocals: Alexander Pirverdyan, Ekaterina Pirverdyan
Special guest: Dmitry Varshavsky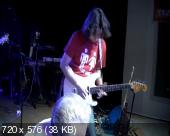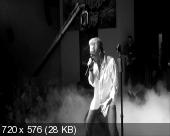 Download album from UseNet -14 Days Free Access !
Graham Bonnet and Michael Men Band [2012, DVD5]
More than 800 TB of files are available. Usenet was developed before the Internet and is made up of over 60,000 discussion forums (Newsgroups) on any conceivable topic, in which opinions and files (e.g. videos, MP3s, software, games and erotic contents) can be exchanged.

| | | | |
| --- | --- | --- | --- |
| Buy mp3 or CD | | or | |