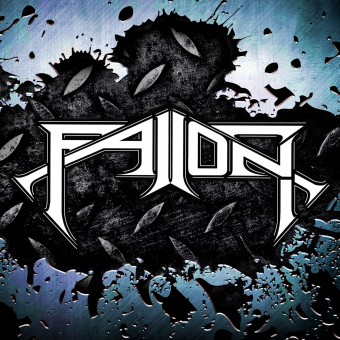 Fallon was a commercial hard rock band from NJ formed in the early 1990's. The band featured Matt Fallon (Steel Fortune, Anthrax, Skid Row) on lead vocals, along with Aaron Wilkinson (Raze) on guitar and vocals, Glen Moran (Pierce, Monroe) on bass and vocals, and Jon Nicholson (Atom Stranger) on drums.Matt Fallon fronted several local acts in the early 1980's including Steel Fortune where he first teamed up with guitar player Dave Sabo.
After playing the club circuit with Steel Fortune for a few years, Matt then joined Anthrax in 1984 and they began recording "Spreading the Disease", however he left before finishing the album and he was replaced by Joey Belladonna.
Track List
01 Blue Sky In The Rain
02 Light It Up
03 Not A Thing
04 Queen
05 The Rain Inside
06 No Stranger
07 Modern Love
08 Feel It For The First Time
09 Me
10 Bad Attitude
11 Tears (Demo version)
12 Easy Come, Easy Go ( Demo version)
Matt Fallon – Vocals
Aaron Wilkinson – Guitars
Glen Moran – Bass
Jon Nicholson – Drums
Password: Plotn08
Download album from UseNet -14 Days Free Access !
Fallon – Fallon 2015
More than 800 TB of files are available. Usenet was developed before the Internet and is made up of over 60,000 discussion forums (Newsgroups) on any conceivable topic, in which opinions and files (e.g. videos, MP3s, software, games and erotic contents) can be exchanged.

| | | | |
| --- | --- | --- | --- |
| Buy mp3 or CD | | or | |