Performance of the German Rock-Diva, author and artist, member Heav Metal band Warlock – Doro (Dorothee Pesch) at a rock festival Rock Hard Festival on stage Amphitheater in Gelsenkirchen and Germany May 23, 2015. From a satellite channel WDR.
01. Touch of Evil
02. I Rule the Ruins
03. Burning the Witches
04. Metal Racer
05. True as Steel
06. Hellbound
07. East Meets West
08. Evil
09. Für Immer
10. Revenge
11. Breaking the Law
12. All We Are
13. Out of Control
14. Earthshaker Rock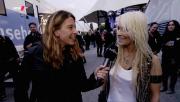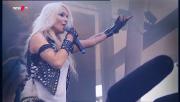 Download album from UseNet -14 Days Free Access !
Doro – Rock Hard Festival [2015,HDTVRip]
More than 800 TB of files are available. Usenet was developed before the Internet and is made up of over 60,000 discussion forums (Newsgroups) on any conceivable topic, in which opinions and files (e.g. videos, MP3s, software, games and erotic contents) can be exchanged.

| | | | |
| --- | --- | --- | --- |
| Buy mp3 or CD | | or | |