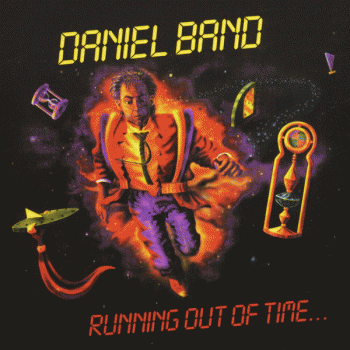 Canadian hard rockers DANIEL BAND are undoubtedly one of the pioneering forces behind '80s CCM Hard Rock success, and their last album "Running Out Of Time…" is one of their finest moments – at least the more melodic – now remastered and reissued by Retroactive Records.
01 – Black Or White
02 – Sins Of The Heart
03 – Hold On
04 – Long Time
05 – Party In Heaven
06 – We Need Love
07 – Greedy Little Hands
08 – Things Are Changing
09 – Running Out Of Time
10 – One (new song – bonus track)
Dan McCabe – Lead Vocals, Bass, Keyboards
Toni Rossi – Guitars, Vocals
Bill Findlay – Guitars, Synthesizers
Matt Delduca – Drums, Backing Vocals
turbo pass: plotn08
Download album from UseNet -14 Days Free Access !
DANIEL BAND – Running Out Of Time… [RetroActive remaster] 2015
More than 800 TB of files are available. Usenet was developed before the Internet and is made up of over 60,000 discussion forums (Newsgroups) on any conceivable topic, in which opinions and files (e.g. videos, MP3s, software, games and erotic contents) can be exchanged.

| | | | |
| --- | --- | --- | --- |
| Buy mp3 or CD | | or | |