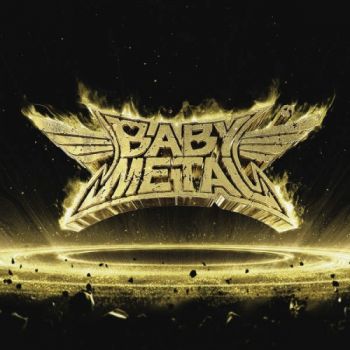 BABYMETAL revealed their plans for the Episode VI of Road of Resistance, announcing a new album releasing on April 1, 2016, a date now labeled as the FOX DAY. At the same time the trio also revealed some information regarding their world wide tour!

Details such as tracklist, album artwork and tour dates are to be announced, the information known so far can however be broken down into three parts:
1 New Album to be released on April 1st, on the FOX DAY, with a worldwide release!
2 BABYMETAL embarks a new world tour in 2016, kicks off at the Wembley Arena, UK, and will continue from there to other countries.
3 The tour final will take place in the Land of the Rising Sun, Japan at Tokyo Dome, on DOOMSDAY.
01. Road Of Resistance
02. Karate
03. Awadama Fever
04. Yava!
05. Amore
06. Meta Taro
07. From Dusk Till Dawn
08. GJ!
09. Sis. Anger
10. No Rain, No Rainbow
11. Tales Of The Destinies
12. The One (English version)
Download album from UseNet -14 Days Free Access !
Babymetal – Metal Resistance 2016
More than 800 TB of files are available. Usenet was developed before the Internet and is made up of over 60,000 discussion forums (Newsgroups) on any conceivable topic, in which opinions and files (e.g. videos, MP3s, software, games and erotic contents) can be exchanged.

| | | | |
| --- | --- | --- | --- |
| Buy mp3 or CD | | or | |