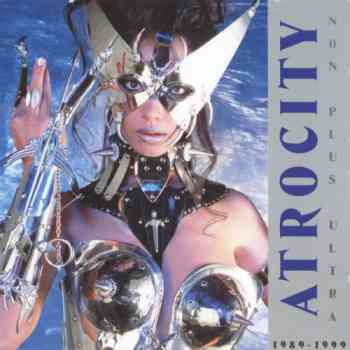 Band: Atrocity
Album: Non Plus Ultra (2 CD)
Style: Industrial Gothic Metal
Year: 1999
Bitrate: 320 kbps
Archive: 271 Mb
Country: Germany
Tracklist:
CD 1: The Projects:
01. Shake Your Heads
02. Tainted Love
03. Rage Hard (Feat. Liv Cristine)
04. Shout (Feat. Liv Cristine)
05. Die Deutschmaschine (Feat. Liv Cristine)
06. Siehst Du Mich Im Licht (Feat. Lacrimosa)
07. Blue Moon (Feat.Silke Bischoff)
08. Deliverance (Das Ich Remix)
09. Gottes Tod
10. Land Beyond The Forest (Feat. Yasmin)
11. Calling The Rain (Feat. Yasmin)
12. Die Liebe (Feat. Das Ich)
13. Die Todgeweihten (Feat. Das Ich)
CD 2: The History:
01. Willenskraft
02. Love Is Dead
03. We Are Degeneration
04. Trial
05. B.L.U.T.
06. Leichenfeier
07. Necropolis
08. Todessehnsucht
09. Godless Years
10. Fatal Step
11. Hallucinations
12. Blue Blood (Remake '96)
13. Procreation (Of The Wicked)
Download:
Pass: music
Download album from UseNet -14 Days Free Access !
Atrocity – Non Plus Ultra (2 CD) (1999)
More than 800 TB of files are available. Usenet was developed before the Internet and is made up of over 60,000 discussion forums (Newsgroups) on any conceivable topic, in which opinions and files (e.g. videos, MP3s, software, games and erotic contents) can be exchanged.

| | | | |
| --- | --- | --- | --- |
| Buy mp3 or CD | | or | |